7. Juni 2018 | Rotkreuz
Die Digitalisierung des Gesundheitswesens stellt an alle Beteiligten grosse Herausforderungen. Deshalb wird Informationssicherheit zu einem zentralen Thema. Cybercrime-Attacken, Datenverluste, Verletzung des Patientengeheimnisses - dies sind nur einige der Risiken und müssen laufend auf deren Aktualität überprüft werden.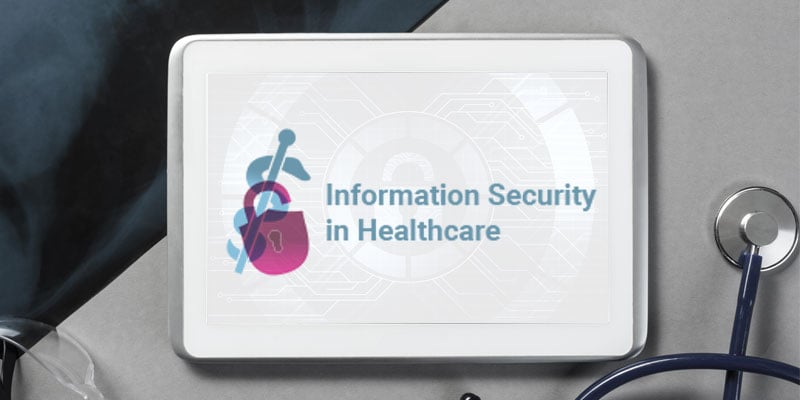 Der Schlüssel zur Digitalisierung des Gesundheitswesens
Die Information Security in Healthcare Conference ist die relevante Konferenz, wenn es um das Thema Informationssicherheit im Gesundheitswesen geht.
Erfahren Sie vor Ort von Dr. Andrew Hutchison, Cyber Security Spezialist bei der T-Systems Schweiz, welche Rolle die Sicherheit im Gesundheitswesen spielt.
Security as Healthcare Foundation and Enabler, Dr. Andrew Hutchison, T-Systems
The area of healthcare is evolving in interesting and important ways. In particular technologies such as those for processing big data, providing remote access and support, deploying medical monitors & devices etc. are revolutionizing how patient care can be conducted with several important trends: remote support is increasingly possible, individualised treatment plans can be developed and offered, more out-of-hospital (ambulante) treatment is feasible and hospital management of clinical and administrative systems can be optimised in important ways.
What these exciting opportunities all have in common, is the underlying requirement for some aspect of security. Whether it is the authentication of medical practitioners, administrators or patients; control of access to information & resources; or ensuring the confidentiality and integrity of medical information, the medical advances cannot be achieved without the consideration of various security aspects.
Fordern Sie noch heute Ihr Gratisticket für den Event an mit dem Stichwort "Gratisticket Information Security in Healthcare Conference" an
events@t-systems.ch
.
Ort / Datum
Datum: Donnerstag, 7. Juni 2018
Zeit: 8.00 Uhr bis 18.00 Uhr

Ort: Zentrum Dorfmatt (Bahnhof), Rotkreuz
INFORMATIONen